From a simple ad in The Economist to a global, diversified, multi-industrial manufacturing leader.
Like many companies founded in the early 1900s, ITW's humble beginnings are attributed to a few individuals with a passion to invent and create something new. ITW's founders believed that unleashing people's creativity would make the company great. Generations of ITW colleagues have fostered the ITW values of Integrity, Simplicity, Trust, Respect and Shared Risk, creating an environment that allows innovation to thrive.
Today, this creative and entrepreneurial culture continues to fuel the company, and our people continue to embrace this legacy and lead us forward to reach our full potential to position ITW as one of the best-performing, highest-quality and most-respected companies in the world.
Our Legacy
More than a century of innovation and growth defines our history and sets the path for our future.
1910s
1920s
1930s
1940s
1950s
1960s
1970s
1980s
1990s
2000s
2010s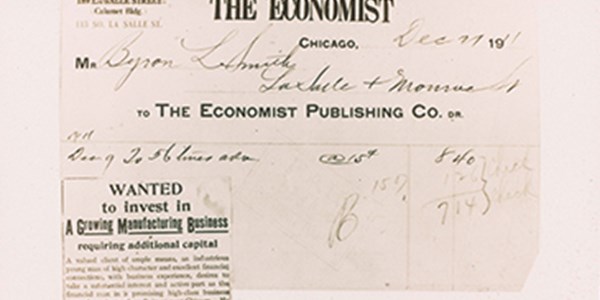 1910s
Chicago financier Byron L. Smith places an ad looking to invest in a manufacturing business. A small group of tool inventors comes forward, and together they launch Illinois Tool Works in Chicago in 1912.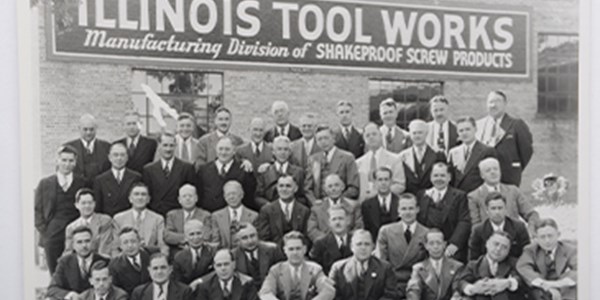 1920s
Moving toward specialized and patented products, ITW makes its first acquisition, Shakeproof Screw and Nut Lock Company. The company's innovative washers solve stubborn auto manufacturing problems, just as the industry is taking off.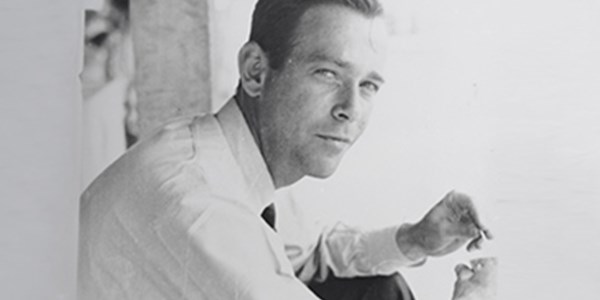 1930s
Harold Byron Smith, grandson of Byron L. Smith, succeeds his father, Harold C. Smith, as company President. ITW continues to sell to radio and farm equipment markets with hopes of diversifying the company. ITW even advertises in mainstream publications—a first for a manufacturing company. Through careful management, ITW shows a profit every year of the Great Depression.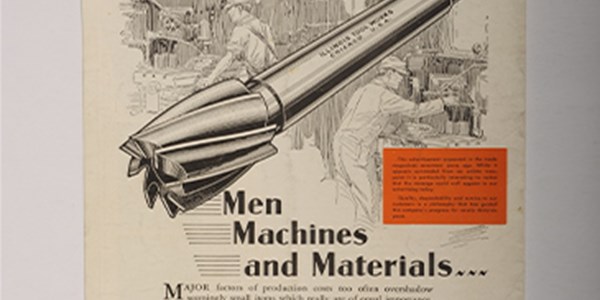 1940s
ITW contributes to the World War II effort by developing an innovative wafer cutter that enables faster manufacturing of heavy artillery barrels. Shakeproof and other divisions are split off as autonomous companies, laying the groundwork for ITW's future decentralization.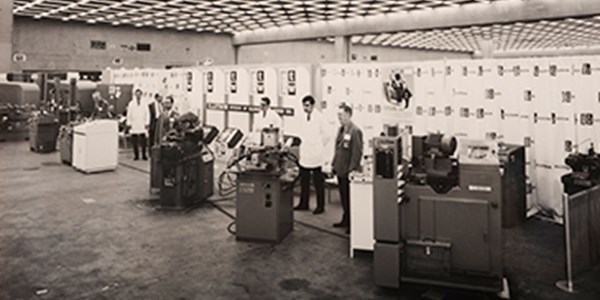 1950s
ITW forms Fastex to take plastic fasteners and other components beyond automotive applications. It moves into computer and defense markets with innovative electric switches and the Spiroid® right-angle gear. The Smith family creates the ITW Foundation to manage the company's wide-ranging philanthropic efforts.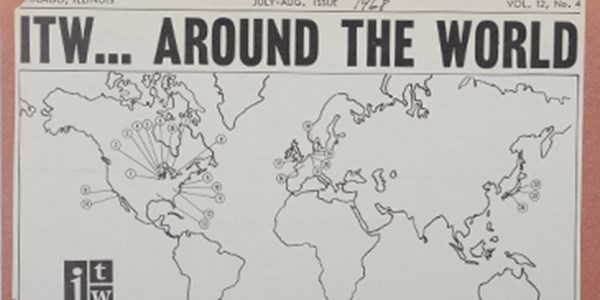 1960s
"You're never more than a few feet away from a product of ITW" is heard on local radio stations as ITW expands into new industries and reaches global markets. The company's first self-drilling screw opens the door to the construction market, and the Hi-Cone six-ring carrier transforms the beverage and packaging industries.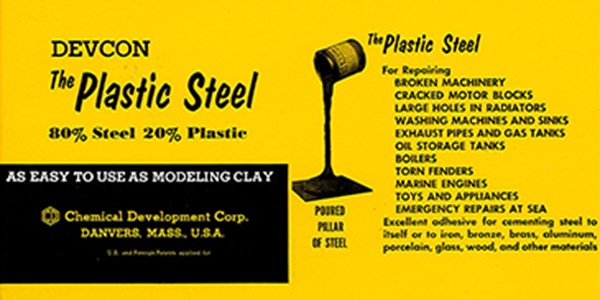 1970s
Officially listed on the New York Stock Exchange, ITW becomes a publicly traded company and grows rapidly by supplying products—including Deltar's new advanced plastics—to auto manufacturers around the world. The company also acquires Devcon, a major step toward solidifying industrial polymer offerings. The ITW Patent Society is founded to honor ITW's greatest innovators.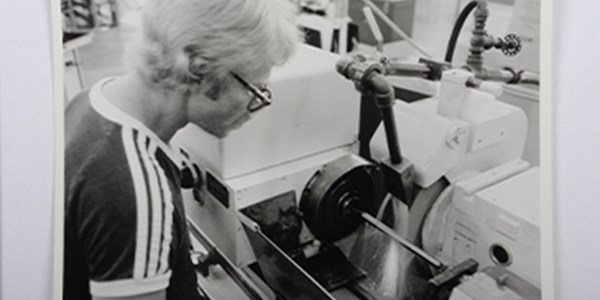 1980s
ITW embarks on an active acquisition strategy to sustain growth and diversification. Over the decade, 32 acquisitions double ITW's size to $1.5 billion. To stay nimble, leadership decentralizes ITW by handing control over to individual businesses. Top-down functions are few—rigorous policy and a culture of shared risk support business-level decisions. The "ITW Toolbox," a set of business rules that includes the 80/20 business model, is integrated within ITW operations.
1990s
Approximately 100 worldwide acquisitions throughout the 1990s expand ITW's global presence. Important acquisitions like the Miller Electric welding company and Premark International expand the company's reach into the growing welding and food equipment industries. ITW becomes one of the top U.S. patent holders.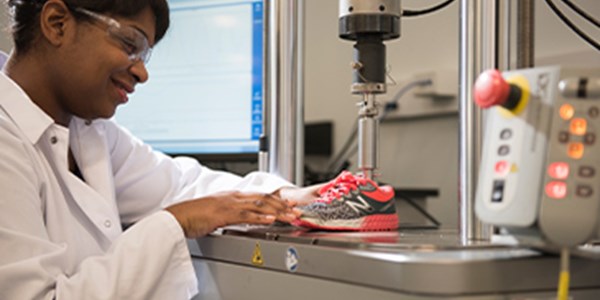 2000s
ITW expands in global markets, and revenue generated outside North America dramatically increases. ITW now has businesses operating in every corner of the globe, including Brazil, Russia, India and China. Important acquisitions like Instron and Speedline introduce ITW to the growing test and measurement and electronics industries.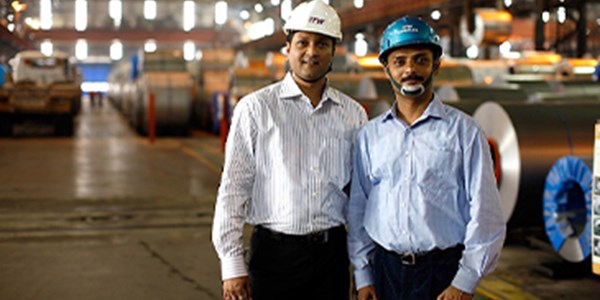 2010s
ITW formalizes and promotes its corporate social responsibility efforts. In 2012, ITW proudly celebrated its 100-year anniversary, launching another century of manufacturing excellence. ITW also began implementing a company-wide enterprise strategy, centered on generating maximum performance through ITW's differentiated business model.