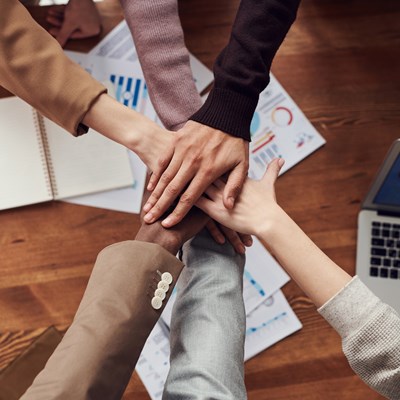 Through our "Do More" Agenda, ITW reaffirms our commitment to an inclusive sourcing environment by building long-term, strategic partnerships with diverse businesses.
Our relationships with diverse businesses drive innovation and increase our competitiveness and capacity in the global supply chain, while creating jobs, wealth, and educational opportunities in the communities where we operate. ITW works to proactively identify diverse businesses from which to source goods and services and strongly encourages partnerships with diverse businesses across the enterprise throughout our 85 divisions.
As part of ITW's "Do More" Agenda, we have established the following supplier diversity goals:
Increase our North American (U.S and Canada) third-party spend on products and services with diverse suppliers 5% by 2025, with a focus to growing our African American spend.
Include at least one diverse supplier on all North American sourcing projects by 2025.
Grow diverse business development with current and future suppliers.
Who are Diverse Suppliers?
A diverse supplier is a for-profit enterprise that is a minority business enterprise (MBE), women business enterprise (WBE), or veteran business enterprise (VBE) at least 51% owned, controlled, operated, and managed (daily operations) by a person who is:
A United States or Canadian citizen.
A minority, woman, or veteran

If claiming minority status, the owner must be Asian-Indian, Asian-Pacific, Black, Hispanic, or Native American.

Ownership, in the case of a publicly owned business, means that at least 51% of the stock is owned by one or more minority group members.
The business is physically located in the North America (U.S. or Canada).
While self-certification is accepted, ITW strongly encourages diverse businesses to obtain certification through one of the following:
Connecting with Suppliers
ITW hosts regional supplier days in collaboration with our divisions to develop long-term strategic partnerships with diverse suppliers in the communities where we operate. Suppliers will learn more about ITW's decentralized structure and how to effectively promote their product lines and services.
Through our partnerships with diverse business advocacy organizations, ITW participates in matchmakers and business development programs.  ITW also leverages these partnerships for supplier discovery, engagement, and development.
For more information, contact SupplierDiversity@itw.com.
---

Supplier Code of Conduct (English)   
---

Supplier Expectations (English)
---

Responsible Materials Policy (English)   
---