At ITW, we think and act like entrepreneurs. We embrace autonomy, make decisions and take ownership to create innovative solutions for our customers all over the world.
Are you looking to grow or advance your career with a company that will support you to reach your full potential? Are you searching for a career that provides flexibility and freedom in your role?
Our seven industry-leading business segments offer career development and learning opportunities in more than 50 countries across the globe.
We're committed to investing in our people and aim to support our colleagues in their development and long-term career growth with ITW.
Our decentralized, entrepreneurial culture empowers you to think and act like a business owner. We aspire for everyone to perform to their full potential and value the unique and diverse perspectives, experiences and ideas that make us better together.
The ITW Business Model gives us the tools to focus on what's most important, and we're grounded in our values of Integrity, Simplicity, Trust, Respect and Shared Risk.
We're proud of what we do and even more proud of how we do it.
Connected By Our Business Model
ITW's goal to be one of the best performing, highest-quality and most respected industrial companies in the world is enabled by the hard work and dedication of our colleagues around the globe. 
We have a special bond that connects our 46,000 global colleagues across more than 80 divisions. Watch this video to see for yourself how the ITW Business Model unites us. 
What Makes ITW a Great Place To Work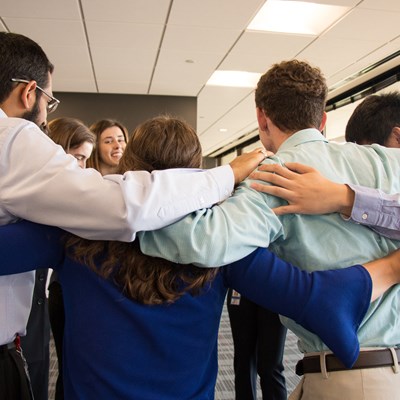 Students
We offer students real-world internship experience so they can start making an impact immediately. As an ITW intern, you'll develop a strong network, gain exposure to our diverse businesses and develop your knowledge as you work side-by-side with experienced ITW leaders.
Hear from our colleagues
Our colleagues are proud of their career journeys with ITW and are committed to reaching their full potential.