ITW is committed to operating our business in a way that demonstrates our dedication to global environmental sustainability through continuous improvement in our environmental impact. We employ a fact-based, appropriately paced approach, consistent with our "Do What We Say" philosophy, acknowledging the needs of our businesses and key stakeholders. Nowhere is that more evident than in how we are addressing the issue of climate change and reducing our greenhouse gas (GHG) emissions. ITW has a record of setting and achieving increasingly ambitious GHG emissions reduction goals and is thoughtfully and carefully approaching Scope 3 emissions.
Reducing Our Greenhouse Gas Emissions
Over time, we have developed an understanding of, and strategy for reducing, our Scope 1 and Scope 2 GHG emissions. Our company-wide GHG emissions reduction strategy and target demonstrate our commitment to continuously improving our environmental impact.
In 2022, we reduced our combined Scope 1 and Scope 2 GHG emissions per U.S. dollar of operating revenue by 45% from the 2017 baseline, exceeding our goal of a 40% reduction ahead of our 2030 target date. Further demonstrating our commitment, we have established a new target: to achieve a 50% absolute reduction of Scope 1 and Scope 2 GHG emissions by 2030, compared with a 2021 baseline.
We recognize that setting an absolute reduction target for GHG emissions is a significant commitment and investment in resources and is necessary to drive meaningful progress toward addressing climate change. Our strategy to achieve this goal aligns with known technologies for GHG emissions reduction and includes the following priorities:
Maximize purchase of green/clean electricity
Drive continued energy reductions in our facilities and manufacturing processes
Pursue viable solar projects
Convert fleet to electric vehicles
In addition to these priorities, our global sustainability team is working with segment and division leaders regarding actions their businesses can take to reduce their environmental impact and support the company's target.
View our 2022 environmental data in our 2022 Executive Summary.
Managing and Improving Environmental Performance on an Ongoing Basis
ITW's Director of Environmental Health, Safety & Sustainability has day-to-day environmental-related responsibilities, including overseeing the execution of ongoing environmental, safety and other regulatory compliance initiatives. Within our decentralized structure, each division utilizes ITW's sustainability framework to develop and execute a fit-for-purpose environmental management methodology appropriate for its business. In addition, each division is directly responsible for implementing the most impactful improvement initiatives for its unique operations.
Our three-pronged approach to continuous improvement includes:
1. Auditing our facilities. ITW's annual environmental, health safety compliance audits help ensure that the company's facilities meet regulatory requirements and company policies and best practices. We strive to audit our larger, high-priority facilities annually. In partnership with a globally recognized environmental consulting firm, we audit environmental and safety risks at our facilities, and our businesses systematically address identified issues.
2. Transparent reporting. We monitor third-party frameworks and surveys and evaluate their relevance to our business and our stakeholders. For example, we monitor the financial materiality framework of the Sustainability Accounting Standards Board (SASB) for companies in the Industrial Machinery and Goods industry to assess the financial materiality of ESG risks to our company. In addition, we utilize the Task Force on Climate-related Financial Disclosures (TCFD) framework to guide certain disclosures in our report. We also voluntarily participate in CDP's climate change and water questionnaires, which we have made public on our website to increase our transparency in reporting.
3. Implementing policies that guide our progress. Each ITW division is responsible for complying with the ITW Environmental & Sustainability Policy. Everyone in the organization has a responsibility to preserve and protect the environment, conduct operations in a safe manner and recognize the potential impacts of our operations. As part of ITW's ongoing drive for overall operational excellence, many of our businesses pursue third-party certifications, including those offered by the International Organization for Standardization (ISO).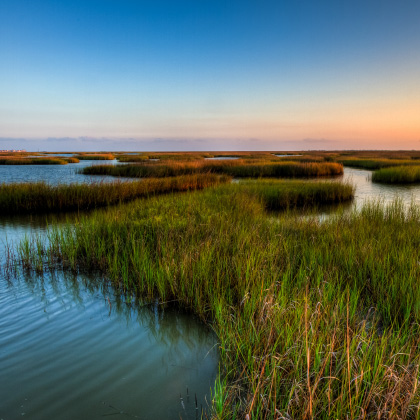 ITW's Environmental Footprint