The safety of our approximately 46,000 colleagues around the world is an essential component of our commitment to be a great employer. We strive every day to foster a proactive safety culture through the execution of our Enterprise Safety Strategy, which is based on a philosophy that every accident is preventable and with a shared goal of zero accidents. Our division-driven approach ensures we have a shared responsibility to protect the well-being of every ITW colleague, and our teams are committed to continuous improvement of our safety culture.
ITW's Enterprise Safety Strategy
Our Enterprise Safety Strategy and Safety Policy are based on the following core principles:
Goal of zero accidents
Shared ownership for safety (business and individual)
Proactive approach focused on accident prevention
Continuous improvement philosophy
Compliance with applicable national, regional and local health and safety laws and regulations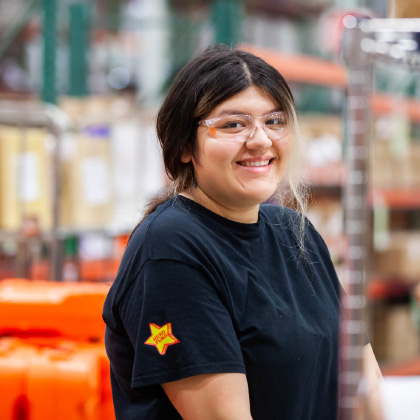 Our Framework for an Effective Divisional Safety Management Program
Committed Leadership & 100% Employee Engagement
Leadership engagement coupled with individual employee responsibility drive our safety journey. We maintain a strong focus on continuous improvement, communicating progress and celebrating success.

Safety Vision

Safety Committees

Communication

Training
Continuous Risk Reduction
Each division has implemented a process to identify and eliminate hazards, including risk analysis, near-miss reporting, sharing best practices and implementing corrective action.

Hazard Identification/Mitigation

Investigation/Corrective Action

Performance Measurement

Compliance
Progress Toward Our Goal
2022 marked our seventh year executing the Enterprise Safety Strategy across all ITW divisions. By emphasizing our refocused Enterprise Safety Strategy and safety fundamentals, our safety performance improved in 2022, compared with 2021.
ITW's safety metrics are based on full-time equivalent.